Placement is everything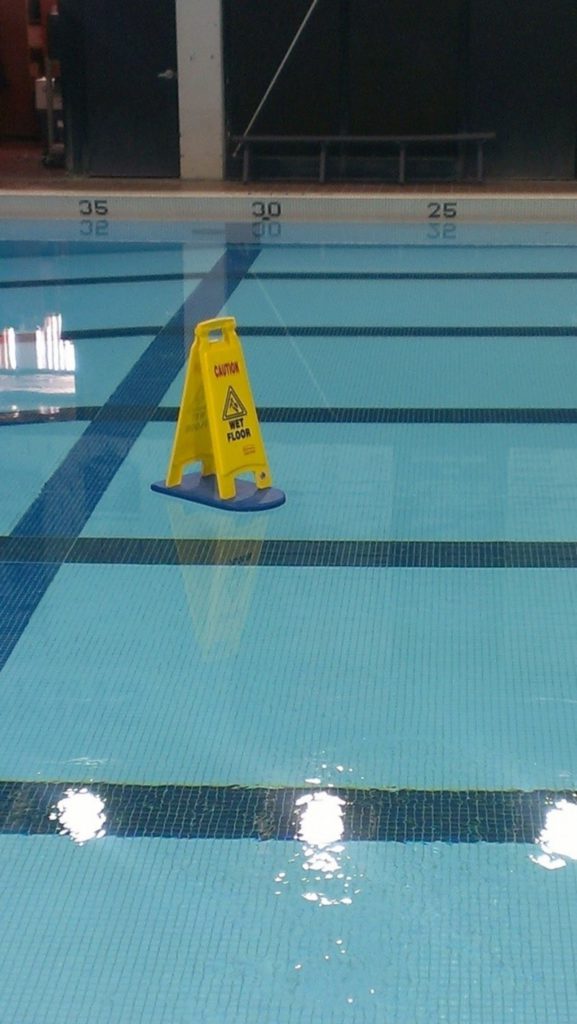 We have all seen the wet floor signs in the past and they aren't funny by any stretch of the imagination. What is funny is the placement, as in this case. The only time that the pool floor was dry was when they hadn't filled it with water yet. Let's hope it stays that way. A dry pool could lead to some injuries. The wet floor will remain so until the pool has been drained for maintenance purposes. But before some slips and falls while in the pool, keep the sign floating to avoid assuming any responsibility for the injury.
Think before you complain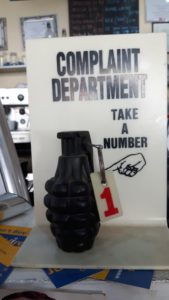 I am confident that the complaint department of this store is dead quiet. This sign is sure to make the customers think twice about their complaints. After reading the sign, they must think that their problem isn't that bad. On the other hand, the complaints department might have had enough complaints and just wanted some peace. Who knows? Maybe this sign will limit the amount of complaints this department receives or it might just exacerbate the situation. I have to admit, I would take the number just for the hell of it to see what could possibly happen next.