The irony is tangible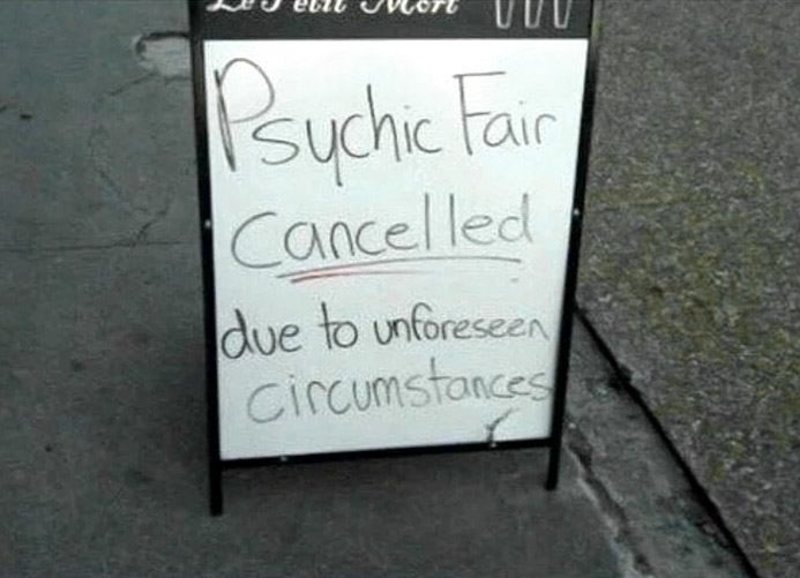 Now isn't this ironic. Part of a psychic's job is to predict future behaviors and when a person practicing in this field fails to foresee certain circumstances, it leaves us dumbfounded. I reckon Alanis Morrissette could have worked this one into her smash hit. Whoever organized the event must have used channels that the psychic didn't have access to. Maybe they just wanted to pull a fast one and make you stop and stare in wonder. It would make you think twice about how accurate the psychic's visions really are and that would turn this entire event into sham.
The toilet thieves strike again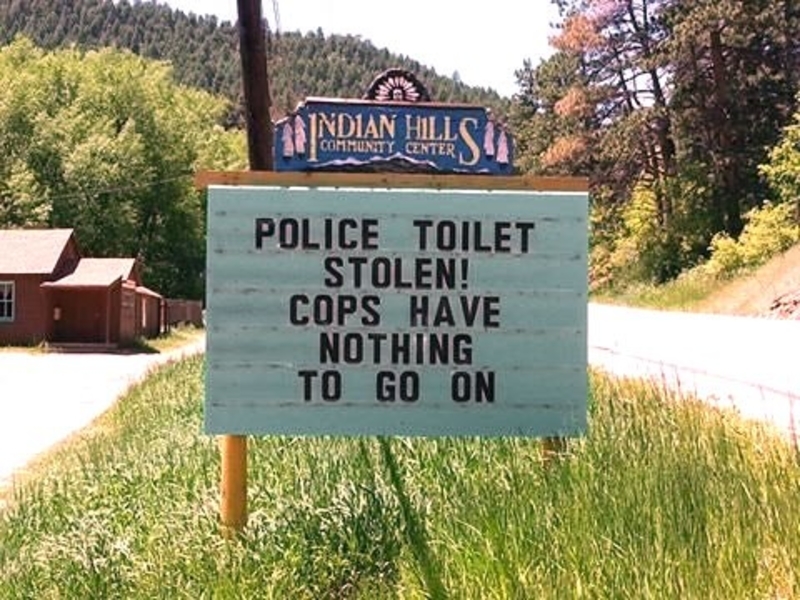 A sign at the Indian Hills Community Center, has great humor and pun that goes with it. There are a couple of things that are wrong with this sign. Apart from being funny as hell, you have to ask yourself who would dare to steal a toilet from the cops. Second of all, they did a proper job seeing that the cops have no lead to go on, and the sign makes you wonder if the police really had one toilet. These thieves really had some spunk and moxie to pull this one off and have a sign to tell the tale.