Yahoo mail users find it hard to use the e-mail's pages with its recent slow activity. Switching from an e-mail chat to text messaging has been a difficult task among the many benefits they used to enjoy from the site. It is so frustrating when you are in dire need to communicate important information.
The issue makes it difficult when trying to connect to browser extensions to carry out a search. But there are few steps you have to take to fix slow message loading on your Yahoo mail.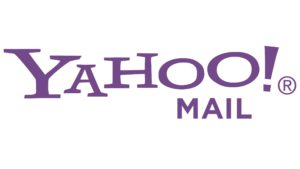 Find It Why Is It Slow:
Step 1: Confirm your network's connectivity
Congestion in your network causes pages of Yahoo mail to slow in synchronizing due to either a broadcast storm or a low bandwidth. Run a connection diagnostic to confirm whether your network connection experiences an overload by:
Open your browser account and head to the settings.
Click on the diagnostics tab and run a test.
You receive a summary of the connection results.
Troubleshoot it and call your ISP if the issue persists.
Step 2: Ensure you have an updated version of the web browser
The latest version of your web browser supports the updated version of Yahoo mail. Ensure you enjoy quality user experience by updating your web browser an updated version through:
Opening your play store or apple store app on your phone, tablet, or laptop.
Taping the menu button on the top left and click on my apps and games.
Searching for your specific web browser under the updates.
Taping update next to the web browser.
Step 3: Clear cached data from your browser
Cached data from component files and your browser's memory causes slow connectivity to apps such as Yahoo Mail. Clear your cached data using the following steps to speed up the page load.
Open the settings menu on your device and click on the storage option.
Click on the internal storage option and tap on cached data.
Select your web browser.
Click on ok to confirm the clearing of cached data.
Step 4: Stop running extensions on your web browser
Extension and add-ons consume a lot of browser memory that makes Yahoo Mail slower. Disable all extensions and add-ons on your browser to increase its speed by:
Click the menu button on the top right of your browser.
Select the more tools option and tap on extensions.
Click the uncheck option to disable the extension settings.
Or select the trash can icon to delete.
Step 5: Use JavaScript
JavaScript enhances the speed and functionality of your web browser. Enable JavaScript on your web browser using the following steps to make your Yahoo mail load faster.
Open the web browser menu and click on customize and control.
Tap on settings and head to the advanced settings.
Click on privacy and opt for content settings.
Let the dialog window open and click on JavaScript and allow all sites to run on it.
Close the settings tab and reload the pages.
So if you want to explore more about technologies and modern trends in technology stay in touch with us at techvenge. Readers will find innovative and fresh information related to technology or much more about new developments.