Time and again, big companies like Marvel and Fortnite Collaboration on projects to bring something different and lovable. These collaborations generally fulfill their purpose of allowing companies to tap into each other's customer base. 
However, in some cases, they do not do really well when they are rolled out. That was not the case with Marvel and Fortnite's collaboration, which has taken the internet by storm. This type of collaboration seems like it will go far into furthering the interests of either party while also making customers very happy. 
Here are more details on this collaboration and why it is one of the greatest.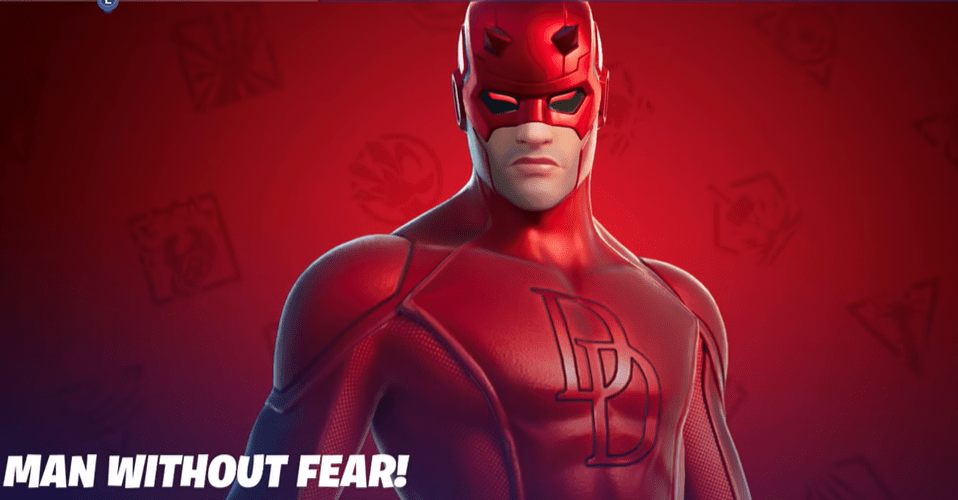 Who is the Daredevil?
Marvel Comics fans may be quite familiar with the name Daredevil, although he is not the most popular superhero of this franchise. This character is portrayed by an individual that leads to completely different lives, which might seem ironic to some readers of this comic book.
Daredevil is a part-time superhero that does the vigilante work by night and during the day, he is a law-abiding citizen that's an attorney. His fans know him well with his suit printed "DD" on the chest. The superhero's theme colors are black and red on the comic book and his release in Fortnite has stunned a lot of fans. His most strong trait is having a superhuman hearing for sounds as low as 7 dB.
Marvel and Fortnite collaboration
In Marvel and Fortnite Collaboration they have decided on making a collaboration titled as one of the best ever. These two big names in their respective industries have created a collaboration that brings Daredevil to life in Fortnite. That certainly sparks joy amongst fans of this superhero because they can feel more in control of using this character's powers.
The collaboration has brought other superheroes to life in this game. However, bringing the man without fear has truly cemented this relationship. You can get to play using the skin of your most favorite Marvel character on Fortnite due to this collaboration. Perhaps other skins might be added as time goes on until all Marvel characters are present on Fortnite.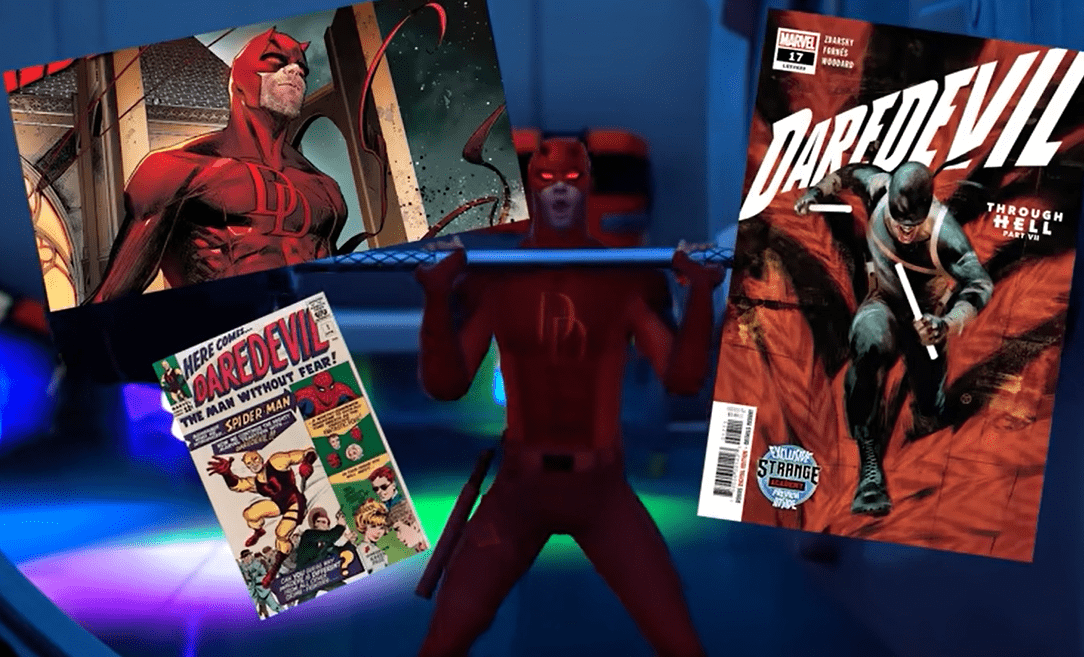 How can you play with or against Daredevil?
Perhaps now that Daredevil has arrived, joining other superheroes, you might be wondering on how to access this character. The only way currently to get Daredevil's skin is by playing the Daredevil challenge. There are different cups to partake in for a shot at getting this skin first.
These cups will be arranged throughout November and they guarantee that the winners shall get the skin before it hits Fortnite's item shop. As time goes on, it will be available in the item shop. 
On the other hand, you can fight Daredevil whenever you're encountering a player with this skin. You can also get this superhero's powers by playing the Marvel Knockout Refresher.
What makes this collaboration great?
When compared with other collaborations, this one, in particular, takes the cake. It is one of the best collaborations ever because every aspect seems to have been considered. First of all, the different niches are peculiar from each other but yet complement one another. 
In a lot of cases, comic book readers and Marvel fans are also gaming fans. Therefore this collaboration brings together two of the most prominent character traits of hardcore gamers. 
That can fulfill the objectives of this collaboration with great ease as opposed to forcing two completely different and clashing niches. This collaboration has been exceedingly well-received by the target audience.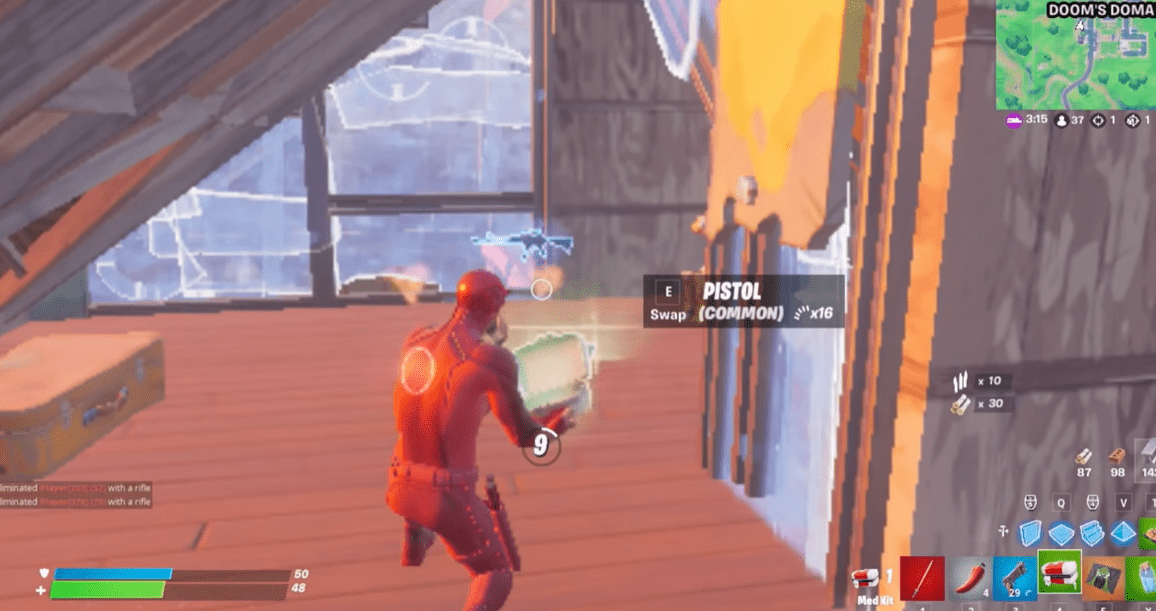 What does this collaboration indicate?
The Marvel and Fortnite collaboration has indicated the most important elements of a legendary collaboration. This kind of collaboration built by Fortnite and Marvel is the type that will still be spoken of years from now. The reason being is that it is the benchmark of collaboration excellence.
It indicates that crossing with businesses in a completely different niche than yours can work wonders. Marvel and Fortnite did not only target a collaboration with a brand with a different niche than theirs but these two companies considered the targeted audience. A collaboration will not fulfill its purpose if both parties don't have a consistent target audience.
Lessons learned from Marvel and Fortnite
Business owners and brands now have a template that they can use for future collaborations. Instead of focusing on collaborations with similar brands, unconventional mashups always work just like it has been seen with this one. However, a very critical point is aligning target audiences accurately. If you are in charge of making such collaborations, consider following this tried and proven method of mashing up with other brands.
Also, consider growth elements such as methods you can further that partnership. For example, the Fortnite and Marvel had great growth potential. That is because Fortnite can keep adding more Marvel characters to widen the repertoire. Having such long-term objectives for the collaboration can yield great results on a short to long-term basis.
Other major collaborations that yielded great results
There are other examples of this genius thinking. For example, Rocket League collaborated with the movie Stranger Things in 2019. These two brands brought to life an amazing game system where players earn special currency. This currency could then be used on special purchases of items like wheels, toppers, and other accessories inspired by Stranger Things.
What made this collaboration great is that both these brands have an almost identical target audience. Some gamers loved watching Stranger Things and others even play it on repeat. Therefore, the collaboration made sense and did well from when it was rolled out up until now.
The bottom line
Marvel and Fortnite created an amazing collaboration by bringing Daredevil and other superheroes in Marvel's comics. This has set the benchmark of successful brand collaborations and hopefully, other companies will take this pattern. These two companies combined elements resonating with the two target audiences, just like Rocket League did in 2019. If you manage a brand and would like to collaborate with another, keep this collaboration in mind.