Before Emirates Flight Catering used AI, an estimated 1.3 billion tons of food gets discarded, and that wastage has proven not only to be a humanitarian concern but an environmental threat too. What makes wasted food become an environmental threat is that producing food requires a lot of water, energy, and resources to get them from farm to store.
In the US, the greenhouse gas emissions incurred by food waste are estimated to be equivalent to that of 37 million cars. That is why companies all over the world are working to end this problem.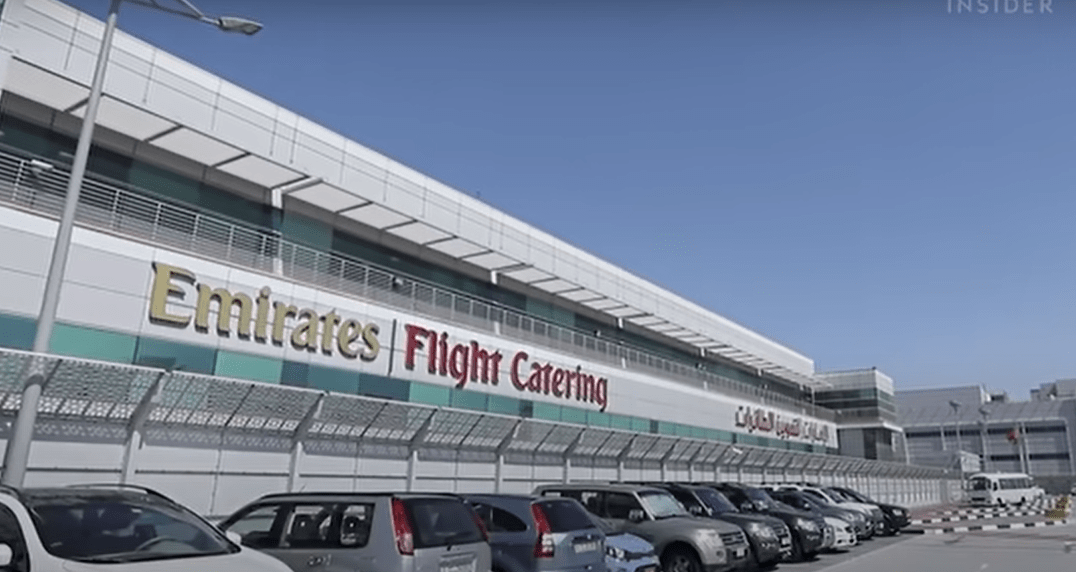 A big commitment
At this year's World Food Day, Emirates Flight Catering (EKFC), which is one of the biggest airline catering services in the world, made a big announcement. The EKFC said that they are committing themselves to reduce their food wastage by 35%, on all of their centr5al operations that are run from Dubai.
To achieve this massive task that their taking on, the EKFC has reached to an AI development company that specializes in mitigating food wastage called Winnow Solutions. The use of Winnow Solution's technologies, will roll-out gradually across EKFC's facilities and monitor how food is used so it can be managed to benefit customers and the public.
What Emirates Flight Catering (EKFC) have to say
Saeed Mohammed, who is the CEO of EKFC, said they strongly believe in using and investing in the latest technology to reduce their environmental impact and better their operations. Saeed Mohammed added that minimizing food waste has always been a priority to the company and was already preventing it by implementing reporting and data collection systems.
EKFC's CEO said they always look forward to implementing new methods of working that'll improve their efficacy and that this technology will help them reach that goal. The CEO said they are very eager about delivering on the huge task they've assigned to themselves of reducing food waste on their central operations by over one-third.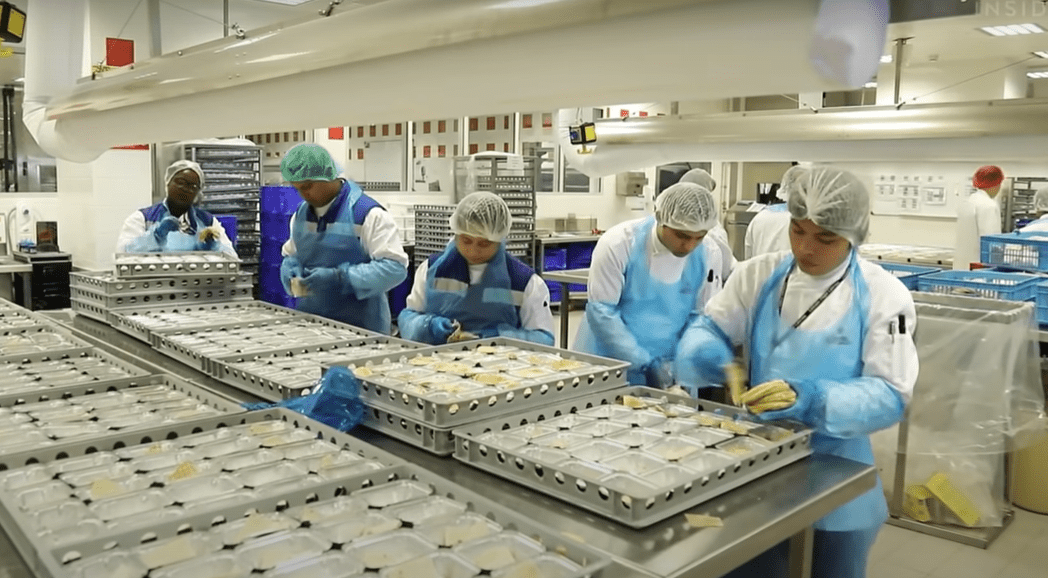 What Winnow Solutions had to say
Marc Zornes, who is the CEO of Winnow Solutions and its co-founder, said they're excited about partnering with EKFC and helping them in their journey towards reducing food waste. Marc Zornes said food waste is a problem that affects the entire world and that it needs to be corrected urgently to dampen the effects of our changing climate.
Winnow Solution's CEO said AI could play an integral role in reducing food waste wherever it can be avoided and that solutions-oriented food companies like EKFC have proven that. The CEO said he looks forward to seeing more foodservice providers enjoy the real-world benefits that AI can bring to save a lot of food from being discarded.
The problem EKFC is solving
Close to one-third of all food that is grown around the world usually ends up in landfills; this why EKFC has undertaken many initiatives to prevent this from happening. One of the steps that EKFC has taken in its 2019-2020 financial year is to try and use every part of the food products they have.
During that financial year, EKFC managed to save nearly 1,000 pounds of products like vegetables, meat, fruit, and bakery goods each day as they were reused for different purposes. EKFC has been working closely with its airline customers to monitor consumption trends and prevent offering more food than is necessary for each flight.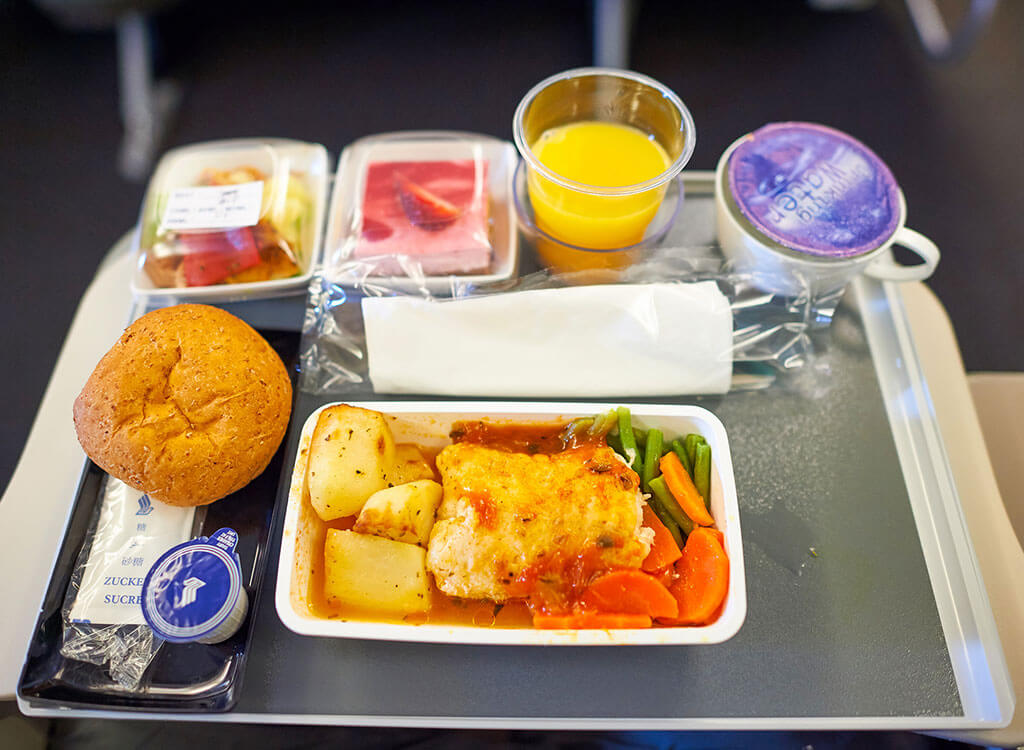 How will AI better things?
The new AI-powered system that will prevent food waste will help Emirates Flight Catering improve their existing data collection and reporting program significantly. Winnow Solution's system will use smart-scales, cameras, and a machine-learning algorithm that is similar to the one that is used in driverless vehicles.
The machine-learning algorithm that has been created by Winnow Solutions will learn how to recognize the different food items that get thrown in bins. After recognizing which items get thrown away, the algorithm will calculate the environmental and the financial costs that get incurred by the discarded food and EKFC will then make adjustments.
Benefits to be had EKFC
At the moment, Emirates Flight Catering and Winnow Solutions will have to introduce an automation and training phase where the AI system will need human inputs to recognize food items. After some time, EKFC will benefit from not needing employees to man the system as it will be fully automatic, allowing staff to focus on making food.
Food wastage is a big concern in the UAE and that's why leaders in the hospitality field there pledged to prevent 3 million meals from being wasted this year. Using Winnow Solution's system will play a crucial role in helping EKFC pull its weight in that regard.
The future
Emirates Flight Catering has made a wise decision by using AI to assist humans in increasing how much food they will get to save from rotting away at landfills. By choosing to implement this new system, EKFC will also get to enjoy major savings by not having to buy food that can be repurposed in their kitchens. The powerhouse catering company will also get to enjoy being one of the forward-thinking businesses that operate in an environmentally friendly manner.