If you liked The Karate Kid movies and would like to fight like characters in its spin-off Netflix show Cobra Kai, there is now a game for you. Its name is Cobra Kai: The Karate Kid Saga Continues and it was released on the 27th of October this year.
To see what it looks like, you can get its trailer online and read more about it here before buying it. You can play it on your PS4, Xbox One, Nintendo Switch, or PC.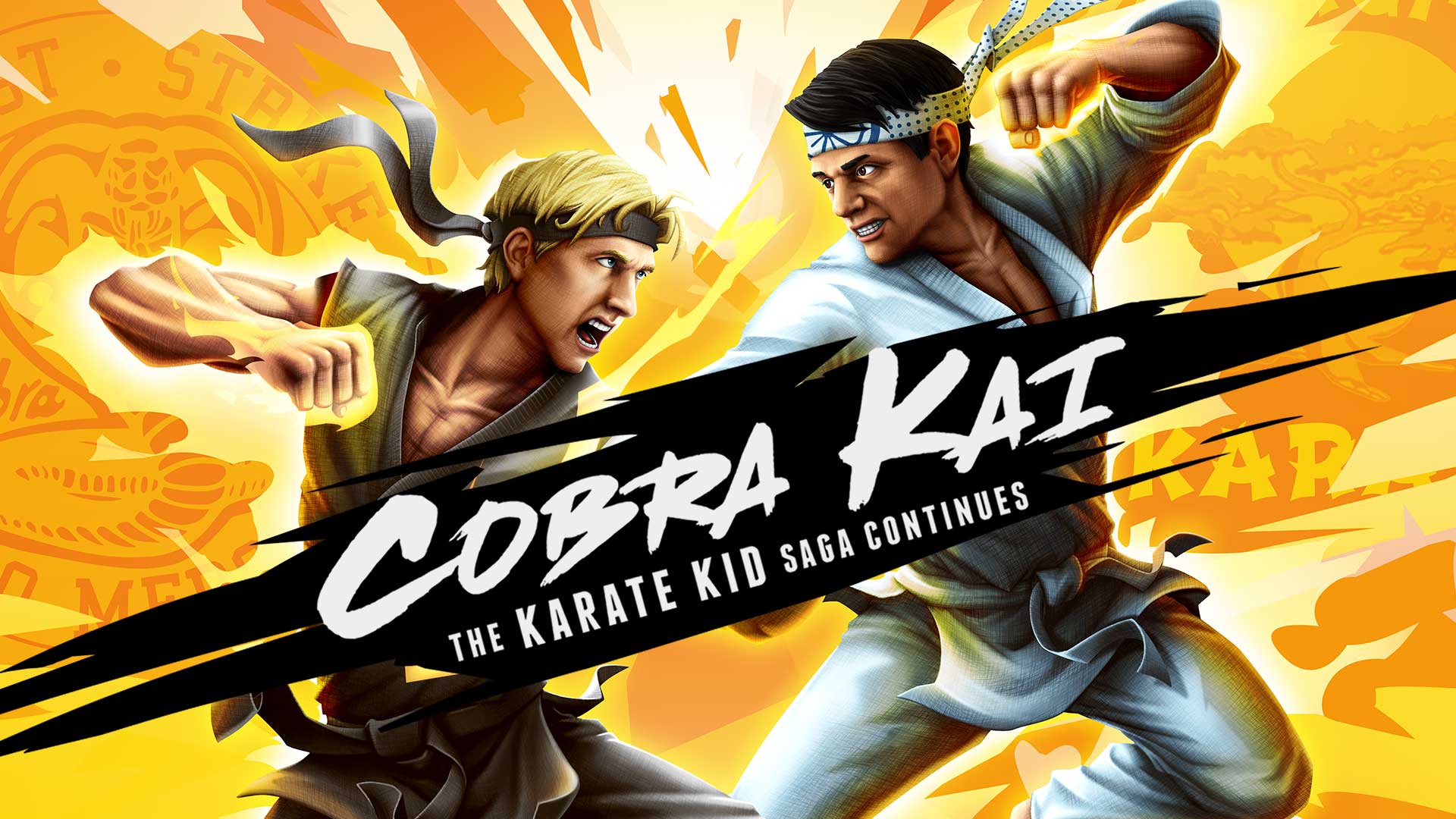 What is Cobra Kai?
Cobra Kai is a spin-off series based on the 1984 Karate Kid movie and focuses on what happened after Johnny Lawrence's defeat at the karate tournament. In the series, Johnny Lawrence is a 50-year-old handyman who works part-time and doesn't live the flashy lifestyle he used to endure in Encino with his abusive stepfather.
Johnny Lawrence also finds himself saving a kid called Miguel Diaz, his neighbor, from bullies, and after some coercing, Johnny Lawrence ends up teaching the kid karate. After agreeing to teach Miguel Diaz, Johnny Lawrence ends up training other bullied kids, which is a big turn of things considering he was a bully in the 80s.
Another huge turn of things in the Cobra Kai series is that Daniel LaRusso is now living the lifestyle that Johnny Lawrence made him envy when they were younger.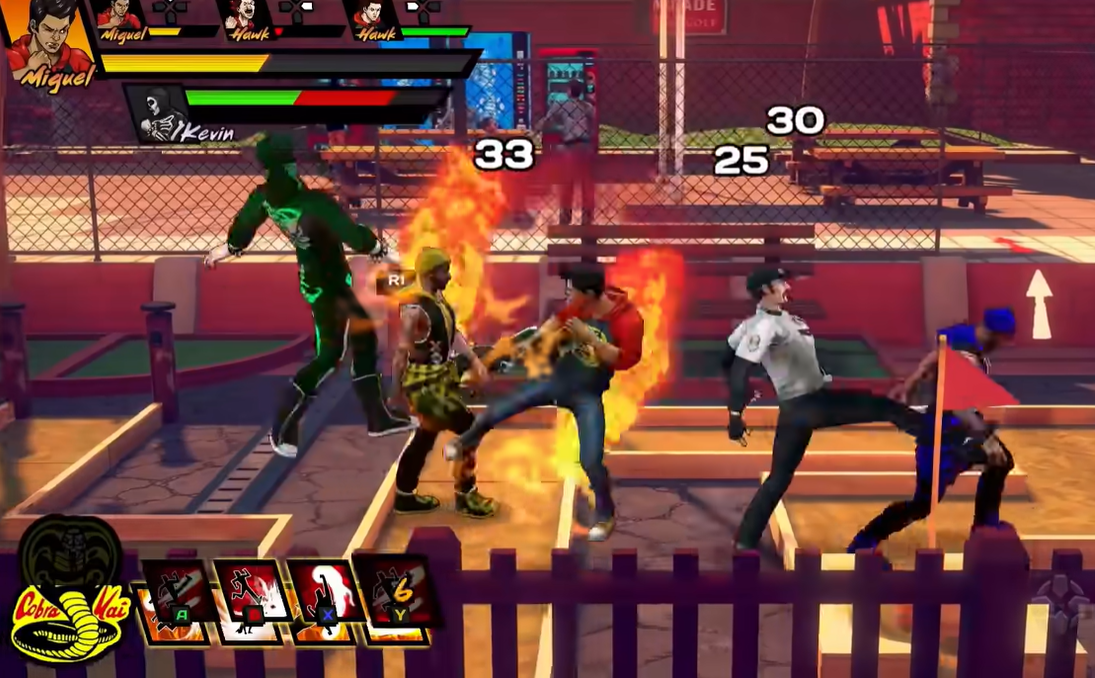 Consoles compatibility for Cobra Kai video game
One of the best consoles to play Cobra Kai: The Karate Kid Saga Continues with is the PS4, especially the PS4 Pro 4, due to its HDR support. Another feature that PS4 gamers can enjoy is that playing non-VR games on the PSVR is possible through the headset's cinematic mode, which simulates a big screen.
If you want to play the Cobra Kai video game with the best graphics available on a console, you need the Cobra Kai Xbox One version. What this version better than the Cobra Kai ps4 version is that besides HDR support and 4K video playback Xbox has many other visual enhancements for this game.
For people who want to play their favorite games on the go and on a console, the Cobra Kai game is available on Nintendo Switch. Even though Nintendo Switch may not be the best to use if you want great graphics, it's still pretty decent for a mobile console.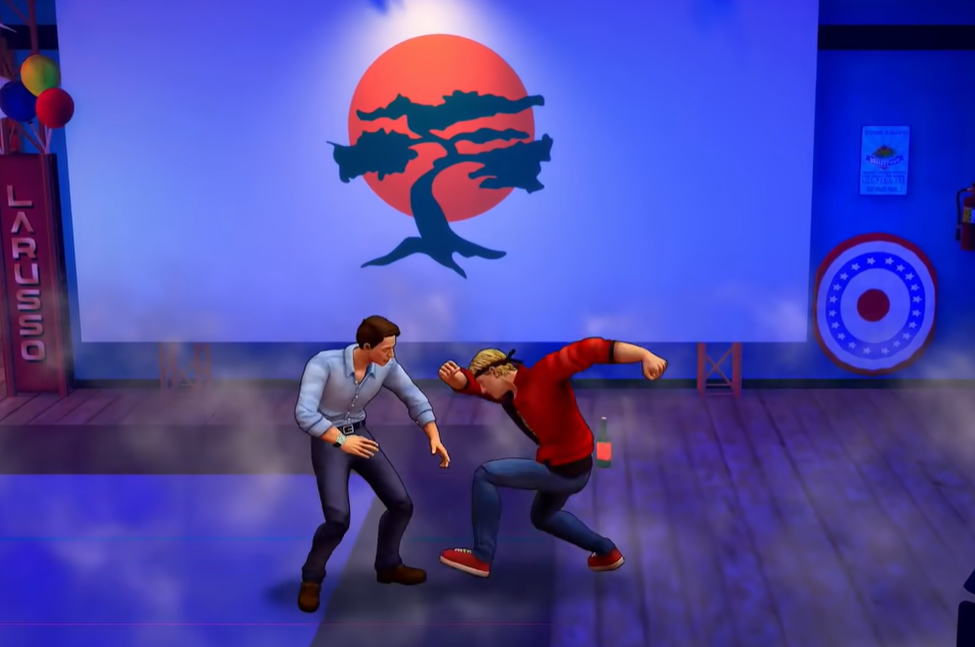 What the game offers
Even though the series starts with a down and out Johnny Lawrence, the Cobra Kai video game begins with Johnny Lawrence, who's revived the Cobra Kai dojo. Cobra Kai video game characters are almost the same as those in the series, too, except for a few tweaks that help make the storyline make sense.
The gameplay on this release is quite simple as it's a beat-'em-up game that is reminiscent of classics like Mortal Kombat but with better graphics. A story always has two sides and the creators of Cobra Kai video game have masterfully incorporated the storylines of both dojos (Miyagi-Do and Cobra Kai) into one.
The Cobra Kai video game also features authentic voice-over from the movie and shows original actors Ralph Macchio and William Zabka, plus an exclusive soundtrack from the series creators.
Another new release
The Cobra Kai video game is not the only new release we'll enjoy from this franchise in a long time as we are expecting the series' third season. Season Three of Cobra Kai will start streaming on Netflix from the 8th of January next year and Netflix has also revealed that a fourth season is coming up.
Their renewal of the third season of Cobra Kai is well deserved, too, considering how well this show is doing as it's a spin-off of a 30-year-old movie series. This show has successfully managed to interest multiple generations at once.
The bottom line
Cobra Kai: The Karate Kid Saga Continues is a great game that has the potential to captivate all sorts of gamers, including those who haven't watched the series/movies. For a game made by indie firms and the company responsible for Farming Simulator 19, it is pretty decent and guarantees hours of fun. Playing both sides of the storyline will also be fun, especially considering how each dojo has its own special set of moves.