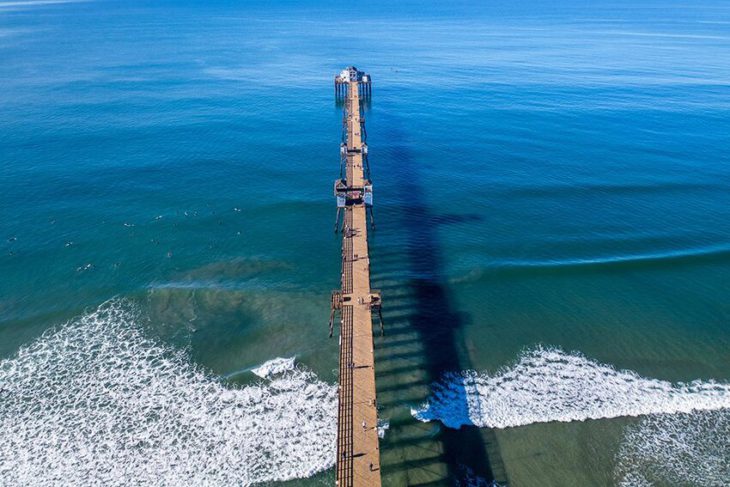 There is a very particular niche of thrill-seekers, adventurers, explorers who make it their duty to find the most outrageous, grueling races to push themselves to the extreme. World races offer some of the best challenges to extreme travelers looking to push themselves further than what they've already achieved. Only the truly adventurous will look at this list with glee and anticipation. Every single race is made to test endurance, perseverance, strength and wit. Some might seem utterly ridiculous but each one has a keen following, with most garnering the favor of thrill-seeking return customers. The lengths, difficult terrain and mental challenge that each race poses would scare off anyone too afraid to push past their imagined limits. For those more tenacious travelers, these races are the ideal bucket-list items. They provide the ultimate test and conquering just one of these is a feat all on its own. So, if you're looking to top your last thrilling adventure, this list is just for you.
10. Marathon des Sables (Morocco)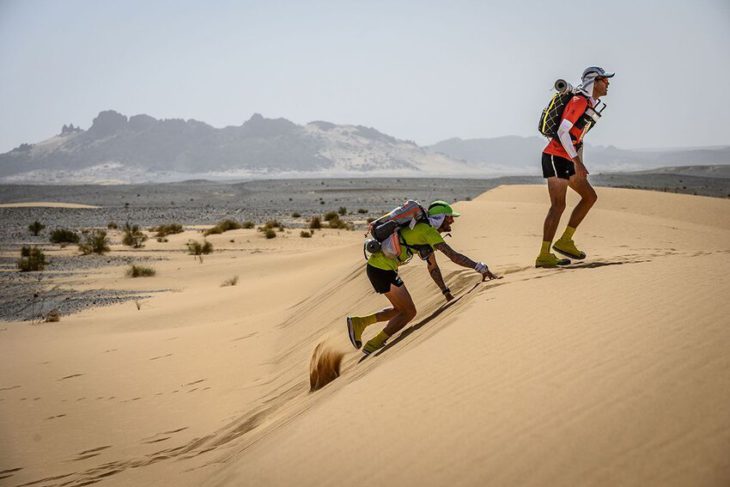 Race director Patrick Bauer has completed Marathon des Sables before its inception in 1984. The trek took 12 days to complete and inspired the adventure race that is held in Morocco every year of the same length. Spanning nearly 156 miles across the Sahara desert, Marathon des Sables must be completed in 6 days, with participants relying solely on their own supplies throughout. Back when Patrick Bauer completed his first adventure, he carried a 77lbs backpack the entire way. The landscape of the rolling hills of the Sahara desert are the only things that'll keep you company along this race. Temperatures are said to reach around 117 degrees during the height of summer. There are volunteers along the stretch, but they can only help in an emergency. Participants are encouraged to run or walk the trail, whatever is most comfortable, as there are no watering holes or pit stops along the 156-mile journey. What is most surprising about this race is the age range of its participants. It has seen everyone from age 16 to 83 compete over the years, but extreme races such as this are not for the faint of heart.
9. Iditarod Trail Sled Dog Race (Alaska)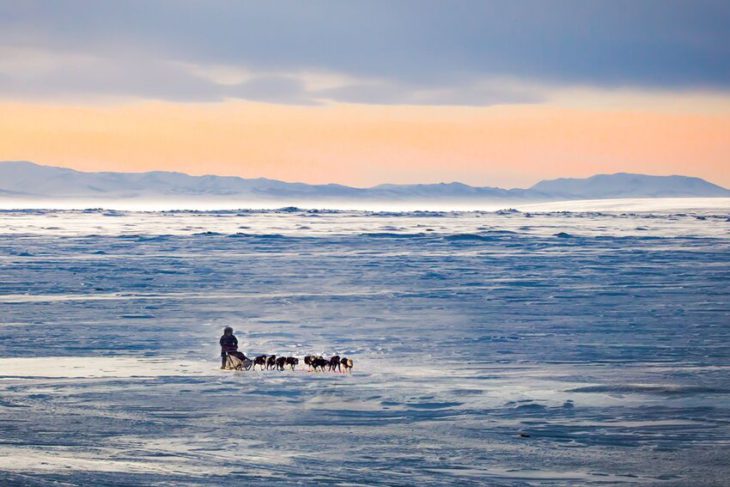 Dog sledding saw a height of activity around 1925, the year a diphtheria epidemic swept across the Alaskan population. Mushers and their dogs were tasked with rushing serum to nome in what was to be called the Great Race of Mercy. But, before this, dog sledding had seen a massive decline since the advent of airplanes in the 1920s. The trail spanning two mountain ranges and runs along the Yukon River has since seen much activity as it serves as the location of the now-famous Iditarod Trail Sled Dog Race. In 1967 on the celebration of the Alaska purchase centennial – an event which saw the transfer of Alaska from Russian rule over to the United States – saw the first iteration of the Iditarod race. It was only 25 miles long back then but would spark the idea for later, in 1973, when the first official race was held. It spans 1100 miles and attracts 100 participants of mushers and their dog teams. Fans of the race consider it to be "the last great race on earth," which is no surprise thanks to the icy conditions in which the race takes place.
8. Patagonian Expedition Race (Chile)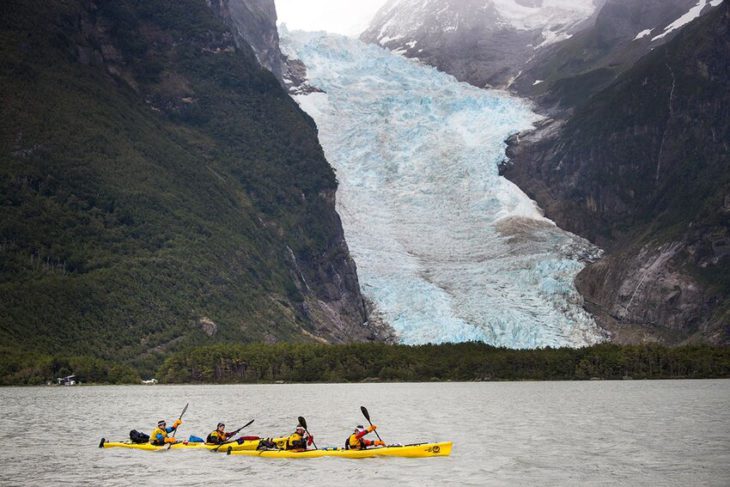 One of the wildest races on this list, the Patagonian Expedition Race is certainly not for the faint of heart. This seven-day race covers around 370 miles of untouched Chilean landscape. Mixed teams of four are expected to provide their own first aid, nutrition, sleep management and navigation along the trail. For those tough enough to complete the adventure more than once, you're in for a mighty surprise. The race route is only revealed 24-hours before the start, so teams have to have their wits about them if they want to get ahead. The distance between checkpoints, unpredictable weather and rough terrain make it a challenge for all kinds of adventurers. Mountain biking, kayaking, trail running and mountaineering are just some of the skills you will need to get started. The scenery is truly magnificent but, you won't be taking any of it in while you traverse the tricky, unmarked terrain. You will have to rely on teamwork, mental agility and perseverance to get you to the finish line.
7. 24-hour Tour le Mans (France)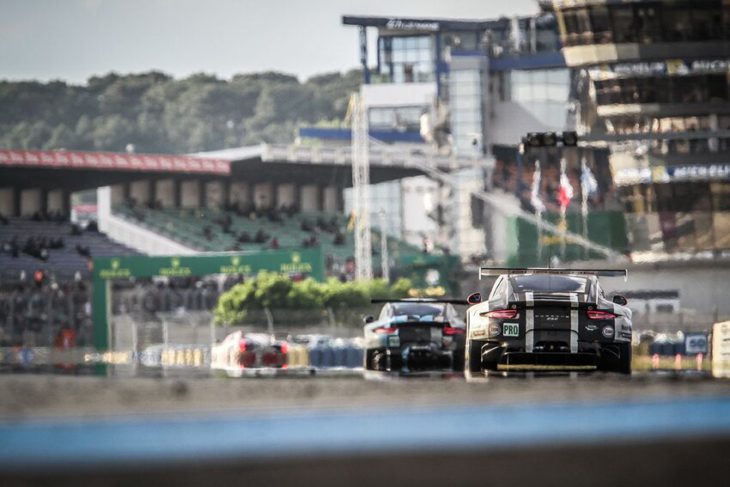 Unlike some of the other races on this list, the 24-hour Tour le Mans is the only one that takes place solely in the driver's seat of a car. France's greatest sports car race, Tour le Mans, is the ultimate test of the driver's skill, endurance and pit crew's teamwork. Back in 1923, however, when the first race was held, Tour le Mans was the ultimate test of motor vehicle engineering and a car's durability. The point of the race is to determine which driver can do the most distance on Circuit de la Sarthe in 24 hours. The race takes place on the summer solstice in June, which is the shortest night of the year. The famous Mulsanne straight has seen cars hit up to 200mph, which could slingshot a driver right into the winner's seat. The more distance covered on the 8.5-mile track, the better. Race cars undergo several intricate technical checks beforehand in Le Mans Town Square. Fans are able to get a closer look at their favorites and perhaps sneak an autograph from their favorite driver.
6. La Ruta (Costa Rica)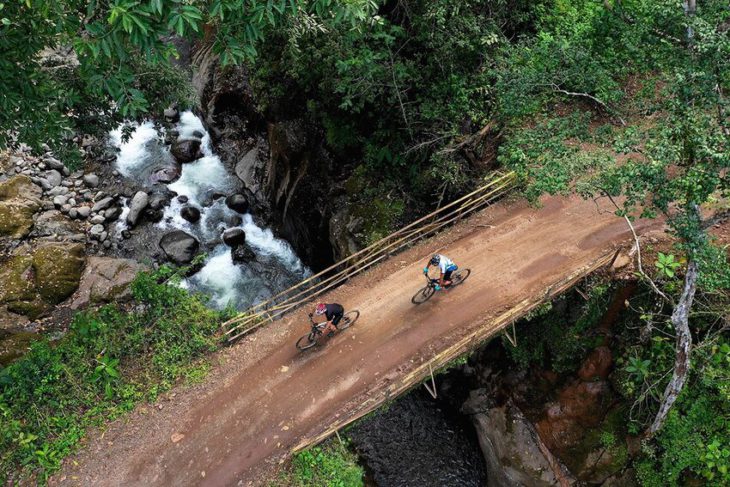 La Ruta is known as the most grueling cycling race in the world. It runs across the same distance traveled by the Spanish Conquistadors from the Costa Rican Pacific to the Caribbean Atlantic over 20 years. Unfortunately, cyclists who participate in La Ruta don't have that much time. The nearly 200-mile race must be completed in 3 days, winding over the Irazu and Turrialba volcanoes and muddy jungle trails. Racers can expect to experience up to 26000ft of elevation along the trail, across around 20 different microclimates. Even seasoned cyclists find La Ruta to be the most challenging race they've ever experienced. Race founder Roman Urbina is one such cyclist. He competed in many races much like his own and was a well-known adventurer before he started his own trail in 1993. It's a no-brainer that mountain bikers and cycling enthusiasts from all over the world have La Ruta, "The World's Toughest Mountain Bike Race," on their bucket list.
5. Everest Marathon (Nepal)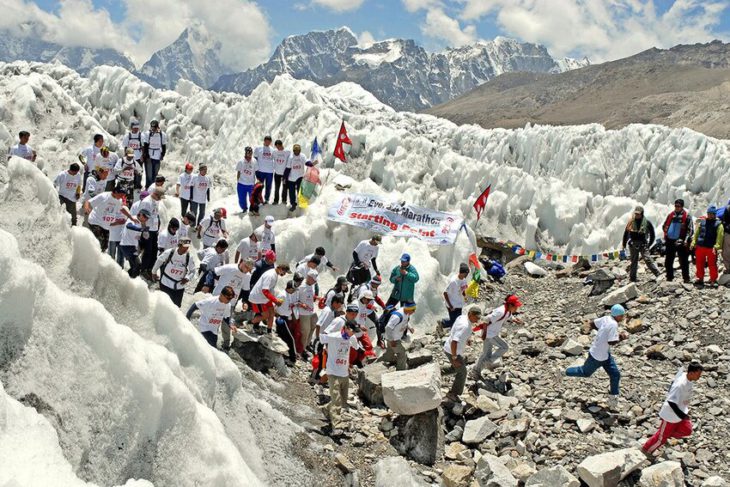 If running wasn't punishment enough, consider running, in a race, up Everest. If you didn't think it possible, think again. It certainly is and has been going since 1985, when Jan Turner and Tony Hunt Pioneered the event. This nearly 30-mile running takes place every year on the 29th of May to commemorate the Tenzing-Hillary feat that took place on the same day in 1953. Sherpa Tenzing Norgay and Sir Edmund Hillary took the world of extreme adventure to new heights on that fateful day when they summited the world's highest peak. The race is also known as the Tenzing-Hillary Everest Marathon in their honor. Runners brave enough to take on the challenge will need to make their way up to base camp first, which is where the race starts. The journey up to the starting point takes between 12 and 14 days to complete. Although long, it does serve as a great training ground and acclimatization for the race ahead. The terrain is icy, wet, cold and high altitudes can hamper your performance. But, it's a once-in-a-lifetime experience that not many can do.
4. Wilderness Traverse (Canada)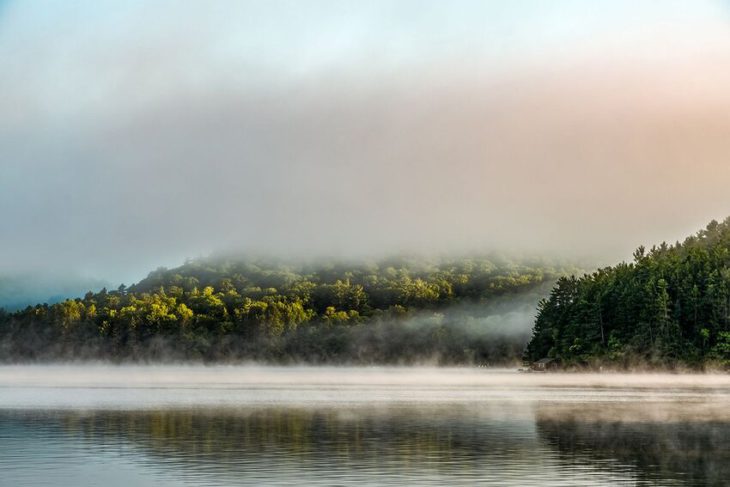 For this race, teams of three or four must race across almost 100 miles of Canadian back-country on foot, bike or canoe. Teams will encounter rocky, rugged, wet conditions throughout the traverse. Those who've endured to the finish note the amount of water they came across, advising you to complete the entire race in a wetsuit. Teams rely solely on the strategies and strengths of their members, navigating their route to the finish using only a map and compass and, of course, their wits. Equipment like bikes and canoes are recommended depending on team strategy. Race director Bob Miller devised this 24-hour adventure race to engage the collective, creative thinking and imaginations of teams in order to traverse the challenges along the unpredictable Canadian terrain. Making it to the finish line is a feat all on its own, but it is such a grueling adventure, there are many who won't even make it that far. Miller believes participants will ultimately have indelible memories of Canada throughout this race, which undoubtedly brings them back to Ontario every year.
3. Sri-Chinmoy Self-Transcendence 3100 Mile Race (New York)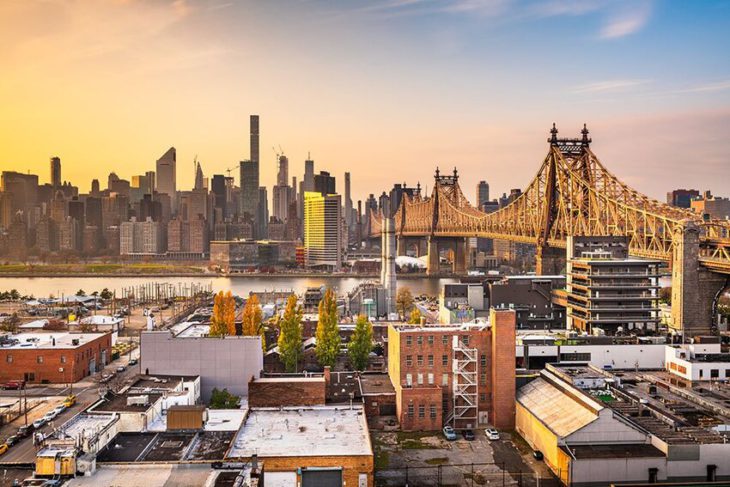 This 52-day (yes, you read that correctly) race takes place on the inner-city streets of Queens, New York. If you can make it there, you'll make it anywhere. Late spiritual leader Sri-Chinmoy was a seasoned runner by the time he came up with the idea for this race in 1997. His intention for the race, its length and intensity, was to give participants the opportunity to challenge and overcome preconceived notions of what is possible. So, this 3100-mile race was devised to push runners beyond the strength they imagined. On average, each runner should complete 59.6 miles over the course of the race. The route runs from 84th avenue, along Grand Central Parkway and back around. Each day starts at 6 am and runners have until midnight to complete the nearly 60 miles required. Some runners have been known to exceed the daily requirement, finishing the race in less time. However, there is no need for runners to push beyond the average daily mileage because there are only 6 six hours to sleep and recoup after every race day before the next.
2. Mongol Derby (Mongolia)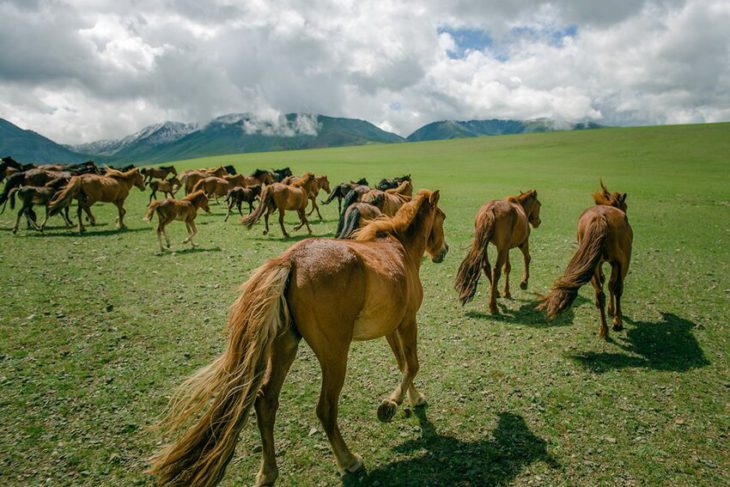 Mongolia was once the seat of the world's largest empire. Genghis Khan devised an ingenious postal system during his reign of the Mongol Empire. Fleets of horses were used to hasten the process of letter sending, which improved the efficiency of information sharing, keeping him ahead of his adversaries. This innovative history forms the backdrop for this 600-mile journey across the Mongolian planes. Each rider is given 25 semi-wild horses over the course of the race. There are horse stations at 25-mile intervals along the journey where tired horses are swapped out. Each rider must rely on their own skill and agility to get to the finish. The Mongol Derby is the longest horse race in the world and it attracts hundreds of participants each year. It is a grueling test of strength and perseverance. Riders who are willing and able to complete the race will get a glimpse of Genghis Khan's historic feat as they journey across the same planes his men would have traveled all those centuries ago.
1. World Marathon Challenge (Seven continents)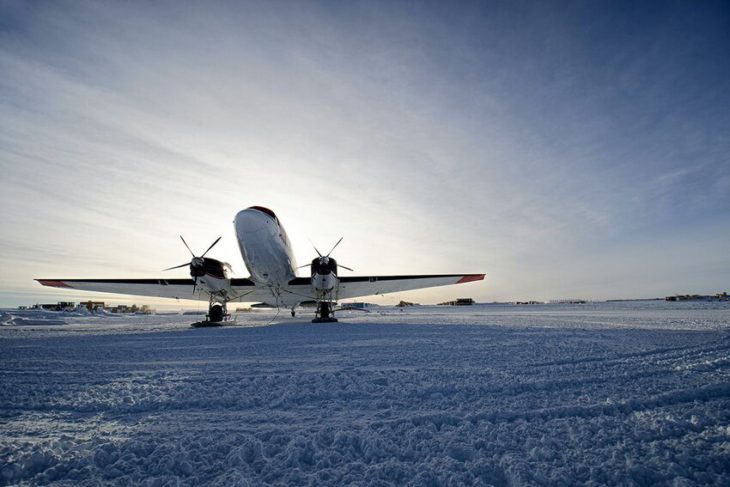 The World Marathon Challenge is like no other. It spans 7 continents over 7 days with 7 full 26-mile legs. Marathon runners start in Novo, Antarctica. From there, they board a flight to Cape Town, South Africa, which is only the second continent in the race. Marathoners will catch a glimpse of Antarctica, Africa, Australia, Asia, Europe, South America and North America in this race. Due to the daily flight travel involved, this race is the most expensive to compete in. It requires in-depth logistic ability as well as physical and mental strength. Participants travel many hours between each continent and should be aware of challenges provided by weather and travel throughout the journey. There is no question that sleep deprivation, jet lag and varying weather conditions will take their toll. For those who can afford the price tag, upwards of $50 000, this is a once-in-a-lifetime experience. Although you won't get to see each destination in its entirety, experiencing 26 miles of each leg on-foot should suffice.