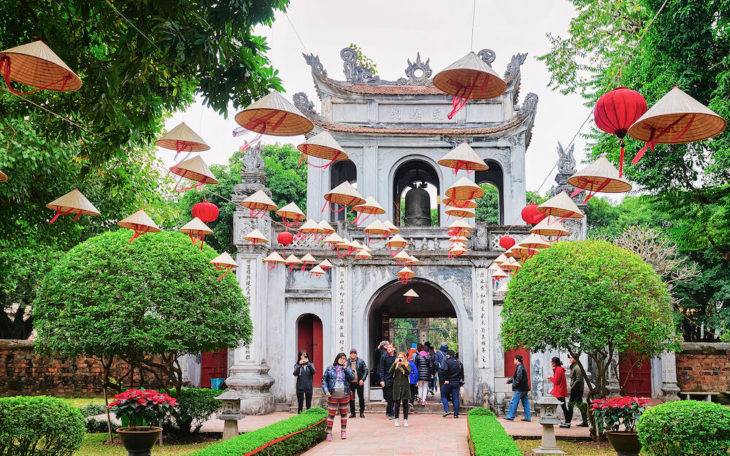 The world is a very big place but what we often see when it comes to cities on this planet is that a few get all the attention. There's nothing wrong with that as mostly they're beautiful too but there's also many large cities that remain largely unknown along with their fantastic sights and rich histories. For travelers who prefer visiting less crowded areas, these gorgeous cities are usually at the top of the list of places they put on their itineraries. However, if more people were to know about these lesser-known cities, they would want to visit them too, which is why we'd like to share a few of them with you. These cities are scattered all around the world and thus can pique the interest of almost any kind of traveler, whether they're someone who travels to see a country's awesome architecture or to enjoy being around nature. Even if they're someone who travels to try different foods, there is a city they'll like.
Chiang Mai, Thailand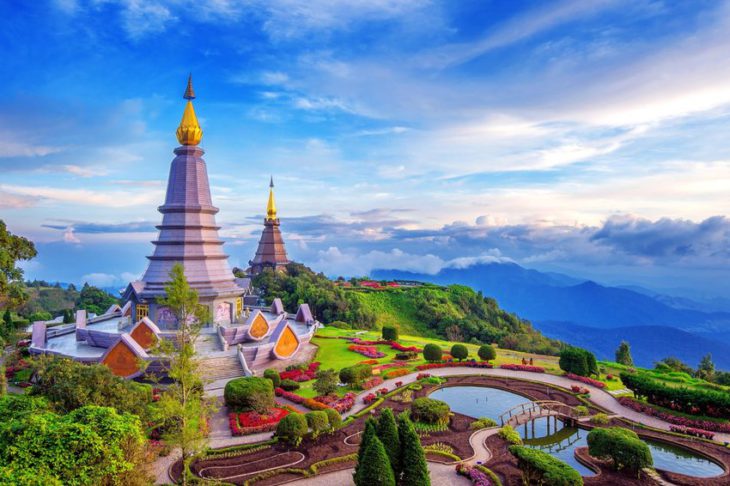 In English, Chiang Mai means "New City," which is ironic because the city has been around for centuries as it was founded in 1292 as a royal residence. Four years later, Chiang Mai became the capital city of the Lanna kingdom for over 250 years before it was conquered by Myanmar in 1558. Nowadays, Chiang Mai has become the second-largest city in Thailand after Bangkok and attracts quite a few travelers who want to explore the country's best sites. Most of the sites that tourists like to see are in the old part of the city that has been walled since the 17th century. Those walls contain the ruins of far older temple establishments that were built in the 13th and 14th centuries. Chiang Mai also has the Doi Suthep-Pui National Park in its vicinity that boasts magnificent woodlands and waterfalls that are home to a variety of animals.
San Sebastian, Spain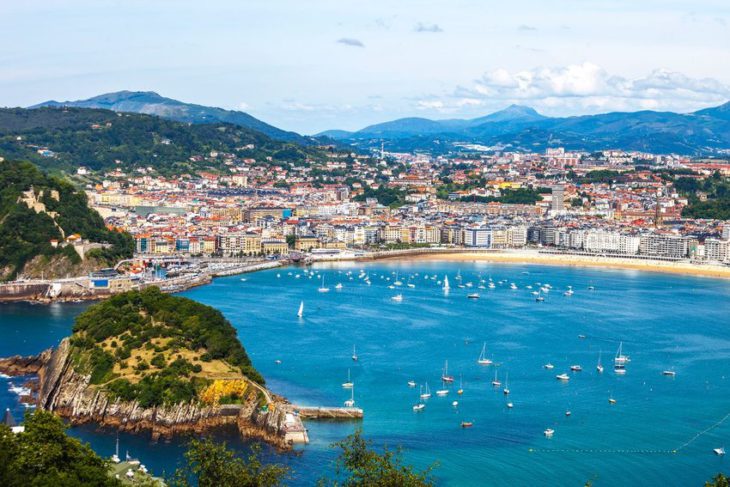 The city of San Sebastian started as just the monastery of St. Sebastian which was given to the Abbey of Leire in 1014. After more than 150 years, the city was chartered by king Sancho VI of Pamplona in 1181, where it was designated the area between the Bidasoa and Oria rivers. Nowadays, San Sebastian has become a hidden gem that many tourists love as many love visiting the city's Old Town and Mount Urgull which overlooks the sea. Speaking of the sea, San Sebastian has stunning beaches, one of those is Zurriola Beach which is a favorite amongst surfers. There's also the family-friendly Ondarreta Beach. San Sebastian also has one the best culinary experiences in Spain as it boasts three out of the five 3 Michelin star restaurants that are in the country. That's because San Sebastian is part of the Basque Country region, of which this city's area is famous for its txuleta steaks and anchoas.
Abidjan, Ivory Coast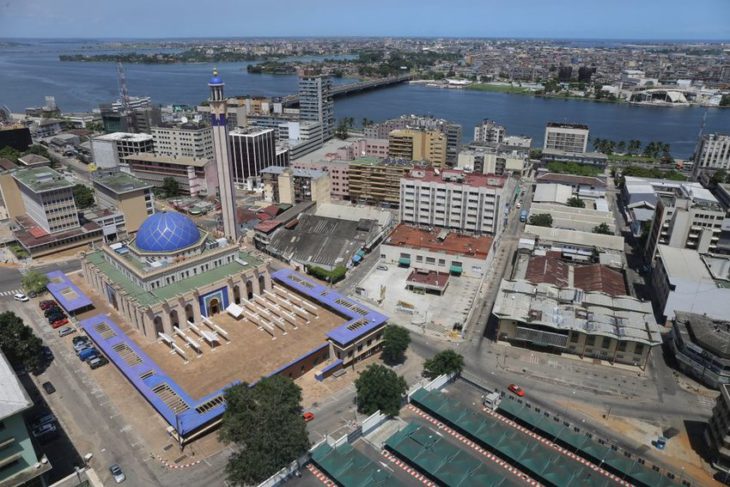 Originally, Abidjan was a small fishing village that was occupied by the Atchan people before 1898 when French settlers sought refuge in it from the yellow fever epidemic. In 1903 Abidjan was officially declared as a town by the colonial powers and soon, the town became the main economic hub in Ivory Coast, surpassing the Grand-Bassam wharf. Abidjan still holds its title as the country's economic capital but it has also become the largest city in Ivory Coast, with a population of over 5 million people. Even though this city hasn't become a tourism hotspot, it still caters to international business visitors who enjoy its world-class hotels and tourist attractions. One of the attractions that tourists frequent in Abidjan is the Banco National Park which is mostly a woodland that hosts animals like the duiker and the African civet. Another captivating attraction in Abidjan is the St. Paul's Cathedral which was built in 1985.
Ahmedabad, India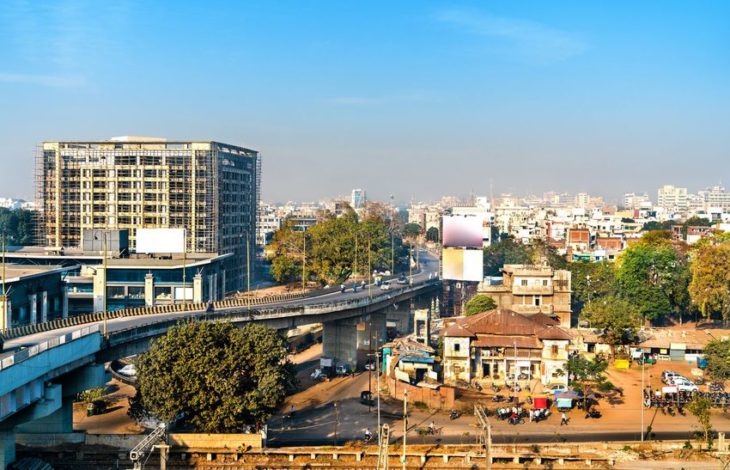 The place that is now known as Ahmedabad used to be known as Karnavati after a city was built there by King Karna of the Chalukyas dynasty. However, the city ended up in the hands of a Gujarat Sultanate sultan called Ahmad Shah I, who laid the foundation of a new city that he named Ahmedabad. Ahmedabad is now known as a leading textile manufacturing city in India. There is even a museum that shares information about the rich history of India's textiles industry. Another historical site in Ahmedabad is the 600-year-old Juni Juma Masjid mosque that used to be reserved for the royal family and is still active today. One of the other places that tourists like to visit in Ahmedabad is Manek Chowk Road which is famous for its street food. There's also the Lal Darwaja Market which is the busiest one in the city and offers a wide variety of products for sale.
Dongguan, China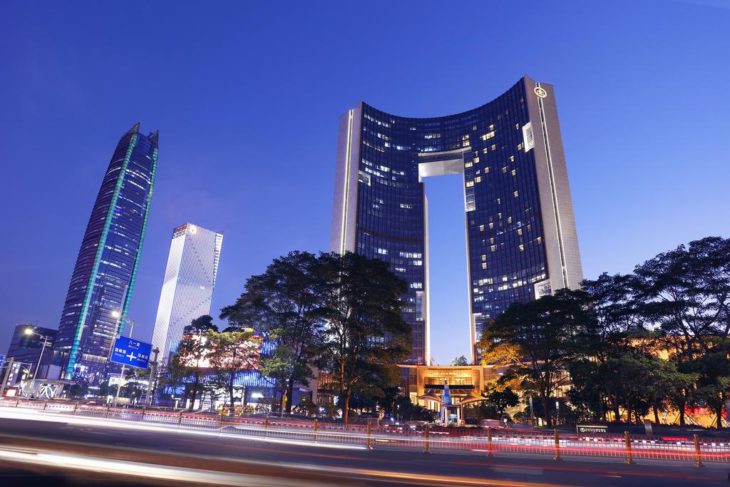 Dongguan is an ancient city that has been around since 757 A.D. and has been a political and economic power that influenced areas beyond its current borders. Some of the territories that were part of Dongguan about a thousand years ago include Hong Kong, Shenzhen, and Macau. Historical sites from this still exist in these areas. After Dongguan lost most of its territories, it became an agricultural town up until it reemerged in 1985 as a manufacturing city. Dongguan is not just a manufacturing city anymore. It has great tourist attractions like the beautiful walkways and structures of the Jinaozhou Theme Park. One of Dongguan's most popular attractions is the Opium War Museum that has displays and information about both Opium Wars as well as a Sea Battle Museum nearby. Dongguan also has splendid sites for nature lovers like the Songshan Lake, Shuilianshan Forest Park, and the Tongsha Ecological Park.
Belo Horizonte, Brazil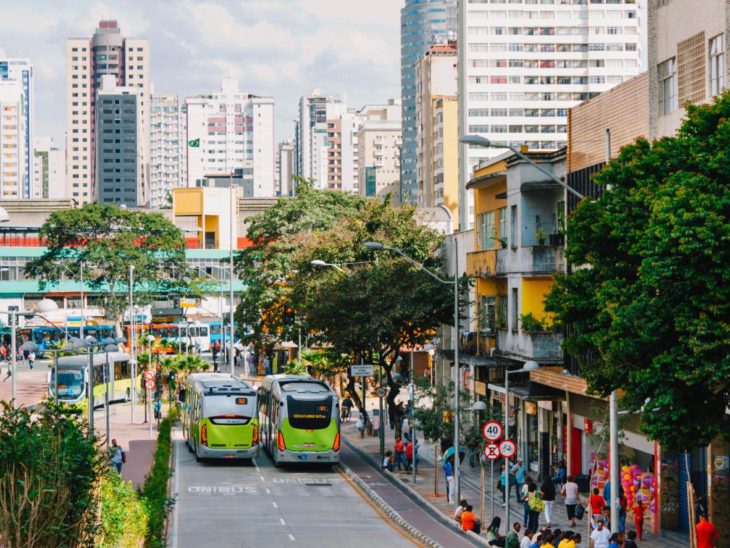 Four years after Brazil was free from colonial rule Afonso Pena, the Minas Gerais governor, chose the place where Belo Horizonte now stands to be developed into a city. This city which was called Cidade de Minas got declared as a city in 1897 even though most of its buildings weren't completed. Belo Horizonte has come a long way from being a half-completed city and is now home to about 2.7 million people and various industries. Tourists also love visiting Bel Horizonte, where they get to see attractions like the Praca da Liberdade park, Palacio das Artes art center, and the city's Central Market. Bel Horizonte is also home to many museums that can give you a glimpse into Brazil's history, like the Memorial Minas Gerais Vale. This museum is the best choice because it has displays that detail the everyday lives of Brazil's diverse ethnic and cultural people of old.
Bath, England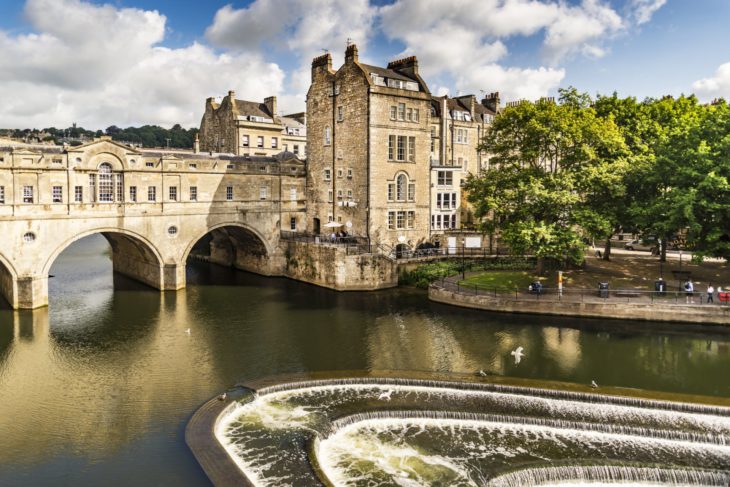 Bath started being a city over 2,000 years ago when England was still occupied by the Romans who made spa baths out of the natural hot springs there. In 1987, Bath was declared as a UNESCO cultural site because of its 18th-century architecture and town design as well as its Roman-era buildings. Luckily, Bath is still a natural hot spring water spa destination so you can still enjoy the same waters that the Celts and Romans loved. However, you can't get into the old Roman Baths as they've grown algae over the years and there are dangerous amoebas known to live in them. Bath is also a treasure trove of museums like the Fashion Museum, the Postal Museum, and for Pride and Prejudice fans, the Jane Austen Center. You can also enjoy views of the city and English countryside from the top of the Bath Abbey Tower.
Cartagena, Colombia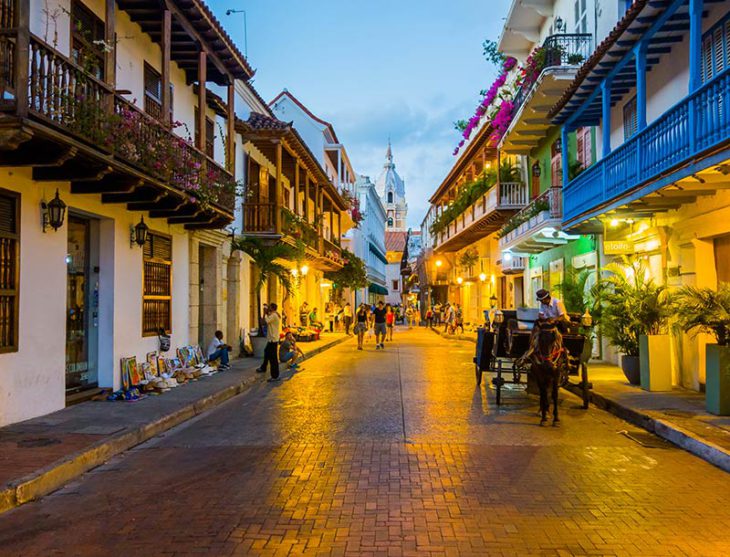 On June 1, 1533, a Spanish commander called Pedro de Heredia started building a settlement in a village called Calamari, which attracted many Spanish sailors. Most of the sailors who settled in Calamari were from Spanish Cartagena and that led them to name this place Cartagena de Indias. Over the years, Cartagena became very wealthy and attracted the attention of pirates and powerful naval powers like Britain to attempt ransacking or taking it over. These attacks led Cartagena to become a heavily fortified city that is now a UNESCO World Heritage Site with many bars, hotels, and restaurants within its walls. The old walled city which is located in the middle of modern-Cartagena isn't the only interesting there as the new city's nightlife is very vibrant. The best way to explore Cartagena at night is to go on a local party bus that's called a Chiva which usually has live music and an open bar.
Chefchaouen, Morocco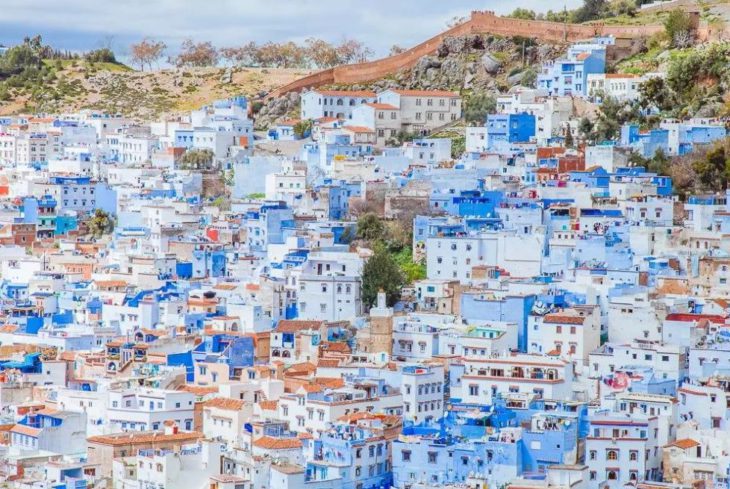 Chefchaouen was founded by Moulay Ali ibn Rashid al-Alami in the 15th century as a kasbah or fortress to defend northern Morocco from the invading Portuguese. The first people who settled here were the native Ghomara people, along with Jews and Moriscos who arrived after the Spanish Reconquista wars. What is remarkable about Chefchaouen is that it's known as The Blue City because of the color of its buildings. People who live in Chefchaouen believe that blue colored buildings were spread throughout the city's medina by Jewish refugees in the 1930s because of the color's religious importance. Older residents disagree with that notion, though as they claim that houses were mostly white with blue houses only on the Jewish side of town. Some residents claim that their houses are painted blue to repel mosquitoes, cool hot weather, and aesthetic appeal.
Bologna, Italy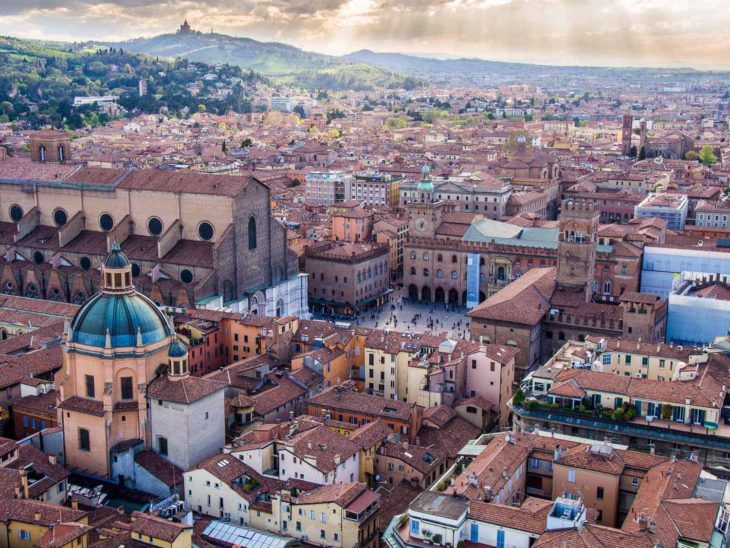 Bologna is an actual city and not just a type of sandwich meat, in 510 bc this city used to be called Felsina and was founded by the Etruscans. The start of Bologna's becoming a large city started in the 12th century with the spreading fame of its university that is still active up until today. Over the centuries, Bologna's most influential families managed to build 180 towers with 15 of these still standing today and attracting tourists. The towers that attract a large number of tourists are the Two Towers, which are the city's main landmark. Another site that tourists find attractive in Bologna is the Basilica of St. Stephen which is the oldest church and dates back to the 13th or 10th centuries. Bologna is also part of the Emilia-Romagna region of Italy which is known for having the best food in the country such as tortellini, Bolognese lasagna. and capellettacci.